What is a Doctor of Education (Ed.D.)?
Leaders and emerging leaders in many different fields—from K-20 education to the military, healthcare, and non-profits—benefit from the skills acquired from a Doctor of Education. If you successfully earn one of the best Ed.D. degrees in the U.S., you'll be in good company.
Purpose: In essence, a doctorate in education is a terminal degree that's ideal for scholars, teachers, university faculty, and other professionals looking to enhance teaching skills, design policy, and/or promote learning in workplace environments.
Benefits: Graduates of an Ed.D. program gain knowledge that can be immediately applied to their jobs — from implementing applied research to tapping into decision-making rubrics to address real-life problems.
Better yet, many schools offer career-focused Ed.D. specializations. For example, a teacher, principal, or dean might opt for a concentration in Curriculum and Instruction; an education administrator might choose Educational Leadership; and a nursing director, military officer, or business executive might be interested in Organizational Leadership.
Best Ed.D. Rankings
You may have seen a number of "Best Ed.D." lists elsewhere in the metaverse. So what are the unique ingredients that go into our doctorate in education rankings?
First, we examined Times Higher Education (THE) & U.S. News and World Report rankings for graduate education programs, including rankings in specific fields (e.g. higher education administration, education policy & education administration).
Using Integrated Postsecondary Education Data System (IPEDS) data, we factored in student completion rates.
We also tallied up the total number of Ed.D. programs offered—the more the better.
Finally, we considered positive signals across these categories. Schools that did well in one area (e.g. U.S. News) didn't necessarily achieve a high ranking. Instead, schools that did well across the board earned the highest scores.
We've labeled any doctoral programs that are predominantly online. The remaining listings are typically hybrid/blended, with a mixture of online coursework and occasional campus meetings (e.g. weekends). All options are built for working professionals, with convenient scheduling and summer residencies.
Rankings Update: How Placements Changed in 2022
Like 2021, our list of the Best Ed.D. programs in 2022 is an intriguing combination of big-name players (e.g. Harvard, Vanderbilt, UCLA, NYU & Columbia) and lesser known schools with a history of positive student outcomes, a track record of consistency, CAEP accreditation, and membership in the Carnegie Project on the Education Doctorate (CPED).
Thanks to superb national rankings, the University of Pennsylvania muscled aside the other Ivies and climbed to #1 this year.
The University of Virginia, the University of Florida & Boston College appear in our rankings for the first time. Keep in mind that they all offer on-campus & online Ed.D. programs.
2021/2022 names like Columbia and the University of Illinois at Urbana Champaign have developed a wide range of Ed.D. specialties. Don't settle for generic—with these rankings, you'll be able to align your career goals with a targeted doctorate in education.
Top Schools with Doctor of Education (Ed.D.) Programs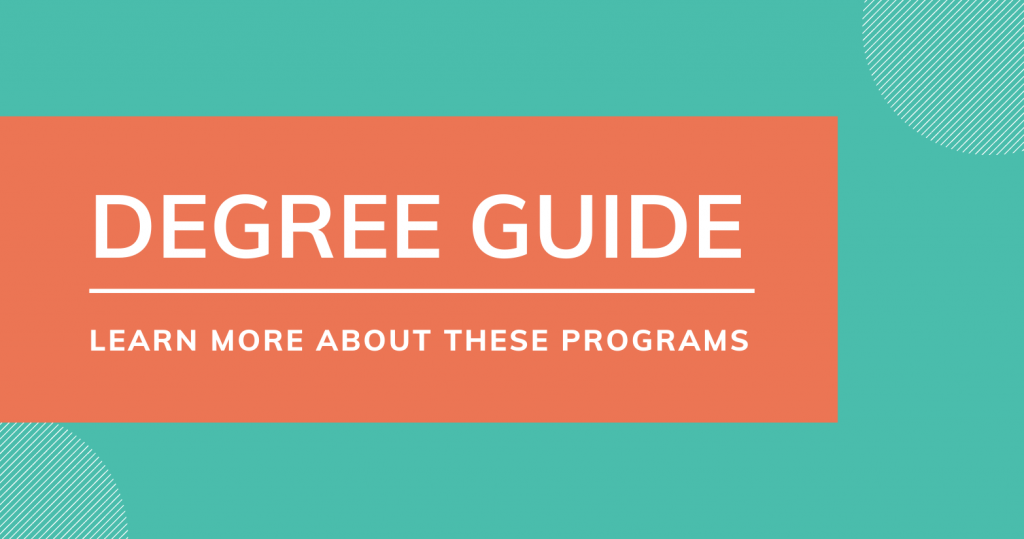 How to Choose an Ed.D. Program
Combing through our Best Ed.D. list and other Online Ed.D. rankings can be overwhelming. Here is a list of things to consider when choosing a doctorate in education. Rank them according to your values and priorities.
Delivery Format: Would you prefer a 100% online, campus-based, or a hybrid Ed.D. degree?
Program Length: Is the doctorate in education part-time or full-time? Can you fit it into your current work schedule?
Specializations: Do available Ed.D. concentrations align with your educational and career goals?
Required Ed.D. Coursework: Are Ed.D. course topics relevant, up-to-date, and applicable to your job?
Internship & Fieldwork Requirements: Are you interested in supervised leadership experiences?
Dissertation or Capstone: Would you prefer a traditional, 5-chapter dissertation or a less traditional final project?
Institutional Reputation: Is your university regionally accredited?
College of Education & Program Reputation: Does the college hold CAEP accreditation? Is it a member of the CPED? Does it have a strong research arm?
Faculty Quality: Are Ed.D. professors currently engaged in the profession? Do their research interests align with yours? Is their experience relevant to your leadership goals?
Total Cost: Is any internal funding available (e.g. scholarships)? How much do Ed.D. students usually take out in loans? Will you be eligible for a substantial salary bump after graduation?
Ed.D. vs. Ph.D. vs. Ed.S.
There are significant differences between the Doctor of Education (Ed.D.), Doctor of Philosophy (Ph.D.), and Education Specialist (Ed.S.) credentials. All of them are advanced degrees, and most require a master's degree to apply to the program. However:
Ed.D. The Ed.D. degree sets itself apart from the Ph.D. by focusing on the practical application of knowledge & research, rather than pure theory. Ed.D. programs will contain a traditional dissertation, Dissertation in Practice (DiP), or capstone project.
Ph.D. in Education: A Ph.D. in Education may have more of a theoretical slant than an Ed.D., with coursework that applies to professionals in academia or research institutions. Ph.D. in Education programs will include a traditional dissertation.
Ed.S. An Ed.S. typically requires fewer credits than an Ed.D. or Ph.D. — it's roughly the equivalent of receiving a second master's degree. It usually does not contain a dissertation.
A Ph.D. in Education and Ed.D. are both research-focused and are—for the most part—considered equivalent degrees. Most institutions simply offer one or the other. That means your choice of program will depend on your career goals.
Pursue an Ed.D. to:
Teach courses at the university level (e.g. adjunct professor) or become a leader at an educational institution
Get hands-on leadership skills
Pursue a broader focus on applied research and practical knowledge
Pursue a Ph.D. to:
Teach education at the university level or become a director of institutional research
Produce system-wide change
Understand theories of educational practice
Conduct rigorous and extensive original research
Pursue an Ed.S. to:
Create a positive learning environment for students or staff
Become a school principal, superintendent, or dean
Focus on developing qualifications for a specific job
Visit our full guides to Ed.D. vs Ph.D. Programs and Ed.S. vs Ed.D. Programs to learn more about the differences and which degree is best for you.
The Ed.D. Admissions Process
An Ed.D. program can be challenging to get into—you'll need to draw upon all your professional and academic credentials to make it through the admissions process. Ed.D. degrees at well-known schools are highly competitive; even less competitive doctorates in education are intended for well-prepared candidates who have already accomplished a great deal academically. Here's how to make sure you're one of those candidates.
Typical Ed.D. Admission Requirements
Master's Degree: Ed.D. programs generally require students to have earned at least a master's degree (or an equivalent number of graduate credits). However, the master's degree does not necessarily need to be in education. If you already hold an Ed.S. degree, you are often eligible for advanced placement.
Minimum GPA: Where a minimum GPA is specified, an overall 3.0 (B) or higher is generally preferred.
Work Experience: If you've never worked in the field of education before, it may limit your options. Because the Ed.D. is a practical degree intended for mid-career professionals, at least 3 years of relevant work experience is generally required. This is not always the case—Nova Southeastern University's Ed.D. in Organizational Leadership is a notable exception—but it's the norm.
Letters of Recommendation & Personal Essay: You're going to need at least two letters of recommendation; most programs also require a personal essay (the format of the personal essay varies widely from program to program). Applicants often treat these two requirements as an afterthought. But in highly competitive programs, the identities of the people writing your letters of recommendation, and the content of your personal essay, can be the most important parts of your application.
GRE Scores Optional: If you hate the Graduate Record Examination (GRE), we have good news: many Ed.D. programs will accept the Miller Analogies Test (MAT) or Graduate Management Admission Test (GMAT) as a substitute for the GRE. Start your research with our convenient list of No GRE Ed.D. programs. You'll find 77+ schools that do not require the GRE, as well as details on their admissions requirements and available program concentrations.
Ed.D. Admissions Interview
In competitive Ed.D. degrees, it is common for the school to conduct an interview with a prospective Ed.D. student prior to accepting an application. This interview is sometimes conducted online.
In most cases, the purpose of the interview is more to check in with the student — verifying the person's identity and identifying any obvious red flags — rather than a decisive part of the process. But if the Ed.D. program you're applying for is especially competitive, we recommend you speak to students and alumni to get a sense of what might be expected.
Ed.D. Admissions Essay
For the doctorate in education, some schools also require an admissions essay, though the format can vary. Maryville Ed.D.'s personal statement essay is fairly complex, requiring both a detailed autobiography and a short dissertation proposal, whereas Northern Arizona University merely asks you to provide a writing sample where you summarize an article in your own words. But whether the required admissions essay is simple or complex, it's likely to be short.
International Student Requirements
In addition to addressing any relevant student visa requirements, international students who have not already demonstrated English fluency must generally earn a good score on the TOEFL (Test of English as a Foreign Language) or IELTS (International English Language Testing System) exam.
How Ed.D. Admission Requirements Differ Between Schools
There is no single Ed.D. admissions process. All worthwhile Ed.D. degrees will require you to fill out an application and send official transcripts, but beyond that admissions requirements differ from program to program:
Some schools require a Master in Education and some don't.
Some schools require prior work experience in the field (e.g. 3 years or more) and some don't.
Some schools require a high minimum GPA (e.g. 3.0-3.5) and some don't.
Some schools require you to take the GRE and some don't.
Some schools require an admissions interview and some don't.
Some schools require an admissions essay and some don't.
Since there are no universally accepted admission requirements, it's wise to make a shortlist of regionally accredited Ed.D. programs and go from there.
Ed.D. Admissions Checklist
Here's a simple checklist of what Ed.D. applicants should have in hand before starting the application process. Be sure to check with the specific school for admission requirements.
Relevant contact information for every university you've attended in the past, so that you can have official transcripts sent.
A résumé that shows the necessary work experience.
Money for the application fee(s), which typically ranges from free to $100.
Your GRE, MAT, and/or GMAT score information, if required.
Your TOEFL and/or IELTS score information, if required.
Two authorities in the field who are willing to write you letters of recommendation.
A general idea of what you might write in an admissions essay, if required to do so.
The Doctor of Education: What to Expect
During the course of your Ed.D. degree, you'll typically be expected to tackle doctoral coursework, internships, and a research-based dissertation, DiP, or capstone project.
Doctor of Education (Ed.D.) Coursework
Classes for the Doctor of Education vary widely by school, which is why we suggest you take a close look at the curriculum before applying. Standard coursework for all doctorates in education will include:
Qualitative and Quantitative Research
Diversity
Writing for Research
Doctoral Seminar or Capstone
Dissertation, Doctoral Writing Assessment or "Consulting Project"
Sample Ed.D. Course Titles
Outside of those common denominators, schools will alter the Ed.D. coursework quite a bit. Here are a few real-life examples:
Drexel University has an Ed.D. in Educational Leadership in Management with nine specializations and a set of core courses such as:
Creative Strategies for Educational Leaders
Educational Leadership and Change
Transformative Leadership: Finding One's Source
Mississippi College's Doctor of Education in Educational Leadership contains courses such as:
Comparative Philosophies of Education
Curriculum Planning and School Improvement
Instructional Supervision
Intermediate and Advanced Statistics
University of Southern California (USC) offers a Doctor of Education in Organizational Change and Leadership with classes like:
Accountability
Analyzing Organizational Change and Its Effectiveness
Education Performance Problems
Framing Educational Leadership in a Global Context
Understanding the Fundamentals of Creativity, Innovation and Entrepreneurship
Walden University's Doctor of Education contains ten specializations. The common courses between them are:
Leading the Future of Education
Research Theory, Design and Methods
Tools for Doctoral Research Success
Ed.D. Concentrations/Specializations
Some schools offer only one Ed.D. specialization/concentration; others offer ten. We've assembled some common titles. This is by no means an exhaustive list—there are more specializations than one could imagine!
Adult Education
Athletic Administration
Curriculum Studies
Curriculum, Teaching, Leadership and Learning
Early Childhood Education
Educational Leadership and School Change
Global Executive
Higher Education Administration
Human Resource Development
Information Technology
Literacy Education
Organizational Leadership Studies
Urban and Multicultural Education
Ed.D. Internships
Many Ed.D. programs require that students complete a focused internship. This allows students to combine theory with practical knowledge in a supervised environment. Internships create a situation for students to learn from other professionals, become more effective leaders, and apply the skills they have learned in their coursework.
For some Ed.D. degrees, like the one at East Tennessee State University, this is a 150-hour requirement. Students pay for the credit hours, while the university assists in setting up an appropriate internship. All internships are planned and completed under the guidance of a faculty member.
Other internship requirements are more demanding. Watson College of Education at the University of North Carolina Wilmington, for example, requires three different internships of 100 hours each.
Internships for a doctorate in education often differ by concentration. For example, an internship at a multinational corporation might be arranged for a global executive specialization, whereas a non-profit internship might be arranged for organizational leadership studies. This is yet one more area for students to look into when researching Ed.D. degrees.
Ed.D. Dissertation, Dissertation in Practice (DiP) or Capstone
All Doctor of Education (Ed.D.) programs will contain a large, research-based project. Some Ed.D. degrees opt for a traditional dissertation along the lines of a Ph.D. Other Ed.D. programs contain a Dissertation in Practice (DiP) or capstone project.
Traditional Dissertation
Doctorates in education that require a traditional dissertation include classes to assist students with each of the steps required to write one (e.g. how to come up with a dissertation topic, how to structure the dissertation, and how to conduct effective research).
After the dissertation is planned, proposed, and written, the final step is defending it. Typically, an Ed.D. committee will read the student's dissertation, and—on a set date—faculty members will ask questions of the student to ensure they fully understand the focus area of their dissertation.
Questions will be open-ended so that Ed.D. students must think critically about their work. The thought of defending a thesis can be stressful, but students are given months to prepare. And committees generally want students to succeed, not fail!
DiP or Capstone Project
If you're interested in alternatives to this route, take a look at our guide to Ed.D. programs without traditional dissertation requirements. DiPs & capstone projects have some of the same hallmarks as a dissertation—crafting a proposal, conducting extensive research, and defending one's findings—but there are a few significant differences. It's important to know about them before you make a decision, since it will affect how you rate the effectiveness of the Ed.D. degree.
Questions to Consider Before Committing to an Ed.D.
Why Do I Want to Earn a Doctorate in Education?
An Ed.D. can put your résumé at the top of the pile for many positions. But not every position. Do a little market research before making a commitment. Ed.D. holders tend to become school administrators, college administrators, college-level teachers (e.g. adjuncts), and instructional coordinators. If you're considering one of these roles, it's doubtful you'll regret the knowledge gained from this degree.
Do I Really Need an Ed.D. Degree?
The short answer is no—an Ed.D. is not always necessary in order to snag a job in K-20 leadership. However, salaries for elementary and secondary school administrators vary widely; the top 10% make more than $150,000, while the bottom 10% earn less than $66,000. The gap is even more pronounced for postsecondary administrators. A doctorate in education can often help you secure a stronger salary and better job options.
Have a look at our guide to Ed.D. Careers & Salaries for detailed advice on this question.
Should I Study Part- or Full-Time?
If life circumstances allow a full class load, then full-time study is ideal. An accelerated Ed.D. degree takes 2+ years. That's short enough to avoid feeling too much of a sting from lost income, yet long enough to take advantage of more internship opportunities and on-campus networking.
However, while part-time Ed.D. students may only have time to get the work done (and little else), most will likely walk away with less student debt, which may be worth it even if the doctorate in education takes longer.
What Are the Pros and Cons of an Ed.D. Degree?
Pros:
Advancement possibilities in your career
New learning can revive a passion for your industry
Opportunity to become a scholar and researcher in your field
Earn the title of "Doctor"
Cons:
Opportunity costs—the time and length of the degree means potentially forgoing other useful ways to spend those years
May be expensive in terms of both program cost and lost income due to reducing work hours
Balancing family/work commitments can be challenging
Do I Opt for a Ph.D. in Education or an Ed.D.?
Ed.D. programs might not pack the same punch as Ph.D.s in terms of "perceived" prestige for academic positions, but they serve an important role in terminal degree studies and they're well-recognized by employers.
The practical application of the Ed.D. is the hallmark of the program. Whereas Ph.D. programs have a strong theoretical research component, Ed.D. programs stress the importance of real-life function and application.
Check out our guide to the Ed.D. vs Ph.D. if you need more help in this area.