Best Online Ed.D. Rankings
Our methodology for the top 22 online doctoral programs in education follows the same procedure as our on-campus & hybrid Ed.D. rankings.
That means we considered each school's standing in Times Higher Education (THE) World University rankings and U.S. News & World Report rankings of Best Education Schools & disciplines (e.g. higher education administration, education policy & education administration).
But we also evaluated factors such as student completion rates according to the Integrated Postsecondary Education Data System (IPEDS) and the university's track record in offering online programs in educational leadership.
A couple of schools ended up with high rankings for one healthcare subject (e.g. Columbia & nursing education). Because these degrees aren't relevant to most educational leaders, we've excluded them from the list. But you're welcome to explore our specialty guides to learn more about what's on offer.
Rankings Update: How Placements Changed in 2022
Many of the same cast of characters who appeared in our 2021 rankings made it into our 2022 list of the best online doctoral programs in education.
Thanks to strong national rankings and a long track record of quality, Vanderbilt and NYU nabbed the #1 and #2 spots.
But we're pleased to report that the University of Illinois at Urbana Champaign now appears at #3. It's affordable, convenient, and it offers a large number of specializations.
Other perennial all-stars include the University of Virginia, Indiana University, Arizona State, the University of Georgia, and the University of Southern California.
Even lesser-known public options like the University of Arkansas, the University of Nebraska-Lincoln, and Boise State held their ground!
Top Schools with Online Doctor of Education (Ed.D.) Programs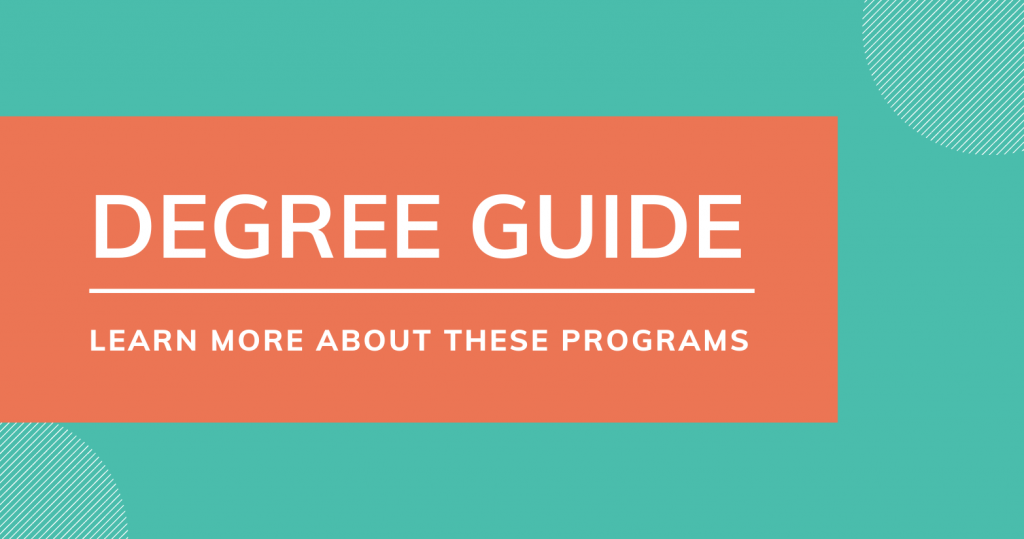 What to Expect from an Online Doctor of Education (Ed.D.) Program
Online Ed.D. Experience
In many ways, your experience in an online Ed.D. program will be very close to an on-campus program:
You'll go through a rigorous program of study that includes targeted educational leadership coursework and mandatory credits in research methods.
You'll be taught by College of Education faculty.
You may be collaborating on class projects with fellow students in your cohort.
You'll often have to take exams and provide a dissertation proposal & defense.
You'll end the doctorate with a practice-based dissertation, Dissertation in Practice (DiP), or capstone.
But there are obvious differences in delivery & time expectations. Read on to discover how your doctoral journey will change in distance learning.
Time to Completion: How Long are Online Ed.D. Programs?
Ed.D. programs generally represent at least 57 semester hours of graduate credit beyond the master's degree. If we follow the conventional wisdom that says each semester hour takes a student 45 hours, this means every Ed.D. program involves at least 2,565 hours of active, focused study. There's a lot of material to cover and there are no shortcuts.
3-Year Standard: The standard length for online Ed.D. programs is 3 years. Some universities stretch the timeline into 4 years. You'll also need to consider administrative delays, grading, course availability, dissertation or capstone project revision, and other factors.
Faster Options: If you're determined to earn an Ed.D. quickly, start with our Guide to 2-Year Ed.D. Programs. These are the fastest Ed.D. programs in the country, and many are offered online or in a hybrid format.
Part-time study is the norm for education doctorates. Online Ed.D. programs are designed with working professionals in mind, and it is very difficult to continue to work full-time while pursuing a doctorate full-time. Some people have done it—programs identified as "Accelerated" (see below) are often designed with this purpose in mind. However, a part-time study timetable may be more realistic. You can avoid getting stuck in the dissertation phase by staying in touch with faculty, minding the timetable, and staying proactive.
Special Types of Online Ed.D. Programs
Online Executive Ed.D. Programs
Until the 1980s, it was very hard for working professionals to earn a graduate degree while working a full-time schedule. Evening and weekend courses were relatively rare, and senior professionals faced the challenge of either sacrificing several years of income to earn advanced degrees or potentially losing future jobs & promotions to professionals who had earned those advanced degrees.
Universities responded to this challenge by creating part-time "Executive" programs that could be completed entirely on evenings and weekends.
In time, the Executive model became so popular and successful that nearly all doctorates in education (online & on-campus) began to follow an evening/weekend schedule.
Having said that, you'll spot Executive Ed.D. programs in our listings that have a specific work experience requirement (e.g. Boston College's Online Executive Ed.D. in Higher Education). In these cases, applicants are often expected to be mid-career leadership professionals with a certain number of years under their belt (e.g. 5-10).
If you're interested in an Online Executive Ed.D., read the program page & admissions requirements carefully to learn about the thresholds for experience and consider whether you are in the right place in your employment journey. The one assumption you can safely make about every Executive Ed.D. program is that it is designed to accommodate students who have important full-time commitments.
Online Accelerated Ed.D. Programs
An accelerated online Ed.D. is usually a program that's structured to be completed in less than 3 years. For example, Lamar University's Online Ed.D. in Educational Leadership can be completed in 8 semesters/2.5 years of full-time study.
The only meaningful difference between an accelerated online Ed.D. and an ordinary online Ed.D. is that the accelerated program is focused on full-time study. So the odds of multiple core classes being offered at overlapping times, or not being offered at all for a while, are much lower than they might otherwise be.
Note: If an accelerated online doctorate in education advertises itself as taking less than 2 years, that's usually a "Red Flag" indication that the program is unaccredited.
Online Program Delivery Formats
What Does 100% Online Mean?
Most regionally accredited online Ed.D. programs contain some on-campus residencies. However, a small number are completely virtual—you'll take part in online orientations, defend your dissertation through video meetings, and collaborate with students via distance learning methods. Having said all that, you will still have to factor face-to-face encounters into your planning. For example:
You may be asked to complete class assignments by trying something out in a professional setting.
It's not uncommon for proctored examinations, which you must take under supervision at a faculty-approved site, to be required.
Many online Ed.D. programs contain field work, an internship, or practicum requirement. These can be completed at a site near you.
For your dissertation research, you may have to conduct experimental, on-site research at an education site.
Think of "100% online" as a reference to how the classes are conducted, not to the overall learning experience. Even if you never have to visit the campus, the doctoral process is likely to affect every area of your life.
What Kind of Software Will I Need?
In most cases, an up-to-date web browser, a strong Internet connection, and an email client will be enough. Universities use a wide range of software packages to host classes—Blackboard, Canvas, and Moodle are the most popular—but the distance learning experience is relatively straightforward.
Can I Take Classes Whenever I Want?
It depends. Online classes are taught in one of two ways:
Synchronous: A group of students participate in an online class or discussion live, in a chatroom or other real-time environment.
Asynchronous: Students can log into classes, view pre-recorded content, and tackle assignments whenever they have time.
It's not unusual for online education doctorates to offer a mix of synchronous and asynchronous classes. If you have a tight schedule, look for online Ed.D. courses that are taught asynchronously (or at least where the classes are archived, and synchronous "attendance" is not mandatory).
Online vs. Hybrid: What's the Difference?
Although 100% online doctorates exist, a number of online Ed.D. programs could actually be classified as low-residency hybrid programs. Even though the bulk of classroom study is conducted online, students are still required to meet up in-person a few times over the course of the program for residencies, seminars, or conferences. You should read the program page carefully to determine how much on-campus work is included.
In our rankings of the top 22 schools in the U.S., we focused on online Ed.D. programs that had reasonable on-campus expectations (e.g. per semester visits).
Any education doctorates that exceeded this threshold (e.g. 50/50, Saturday visits, etc.) were deemed to be hybrid or blended.
Incidentally, most "on-campus" Ed.D. programs offered by accredited U.S. universities are technically high-residency hybrid programs. It's extremely rare to find a school that does not allow Ed.D. students to take at least some of their coursework online.
Online Ed.D. Dissertations vs. Capstones
Ph.D. programs are built to include a book-length dissertation that must constitute an "original contribution to knowledge" within the student's field. If the dissertation is especially relevant and timely, the student will often submit it to a university press for publication.
While the dissertation is an essential component to the Ph.D., some Ed.D. programs don't require it. Instead, students may be allowed to submit a Dissertation in Practice (DiP), portfolio, or capstone project. These practice-based projects are not intended to be easier than dissertations. Instead, they're designed to be more relevant to the work the student is likely to do in the field.
Choosing a Dissertation-Based Ed.D. Program: If you're choosing a position that involves research, potential college-level instruction, or a lot of competition with people who hold Ph.D. degrees, it's probably best to make sure to conclude your Ed.D. with a dissertation rather than a capstone project. Our guide to EdD dissertations provides a comprehensive account of what you can expect from the dissertation process.
Choosing a Capstone-Based Ed.D. Program: If you're entering an environment where a capstone-project Ed.D. is the norm, or where most of your peers don't hold doctorates of any kind, you can probably get by without a dissertation.
Field Work and Internships in Online Ed.D. Programs
You'll satisfy field work & internship requirements in a face-to-face setting at a local site, just like you would in a traditional program. The difference is that the local site is typically local to you. It can be hundreds—or even thousands—of miles away from campus.
Field work and internship requirements can vary a great deal from program to program:
No Internship: Some online Ed.D. programs, such as Abilene Christian University's Online Ed.D. in Organizational Leadership, don't require an internship. But small amounts of field work are often integrated into normal Ed.D.-level courses in the form of specific assignments.
Internship Required: When an internship is required, it's usually classified as a course of its own. You'll often complete your internship training under the direction of a practicing educational leader in your local area and report back to a supervising Ed.D. faculty member about your progress.
In rare cases, an Ed.D. program will integrate specific field work requirements into every course. For example, Molloy College's low-residency Ed.D. in Educational Leadership for Diverse Learning Communities requires at least 5 hours of specialized field work in each course, which works out to 75 hours spread out over the duration of 5-6 years.
How to Choose an Online Ed.D. Program
Institutional Prestige
Every doctorate in our database of online Ed.D. programs is offered by a regionally accredited college or university. This means that they meet certain measurable baselines that are associated with high-quality institutions. There are no diploma mills among our listings!
If you're looking for the "best" program for your needs, things get trickier. You can start with certain institutional quality markers (e.g. CPED membership, CAEP accreditation, etc.), but you'll also need to consider real-world factors such as budget, timeframe, program relevancy, admissions requirements, and Ed.D. faculty expertise. One of the reasons we put together such a detailed ranking of the Best Online Ed.D. Programs is because we wanted a list that was thoroughly researched, fact-checked, and free of advertiser influence.
Weigh your options carefully. An online Ed.D. is more likely to be sniffed at if it:
Was awarded by a for-profit school, rather than a private non-profit or public institution.
Was awarded by a school that does not have a significant number of on-campus students;
Was awarded by a school that's less than 20 years old; and/or
Does not involve a dissertation.
For-profit schools are especially controversial, and are likely to remain so for a long time.
Program Focus and Career Goals
The major matters a great deal in Ed.D. programs. If you dig into the titles & curricula, you'll notice that every doctorate has a unique slant. For instance:
Whenever possible, choose a program that honors both your academic interests and your career track. For example, if you're interested in working as an educational administrator and studying educational psychology, you could select the organizational psychology track within Aspen University's Online Ed.D. in Leadership and Learning.
Instructor Quality
It's pretty standard for online degree programs to outsource faculty. However, at the doctoral level you need to be able to access the same core department Ed.D. faculty as on-campus students. This becomes especially important during the dissertation phase.
Save yourself some trouble now by checking with the school to make sure any professors you're especially interested in working with on your future research actually supervise online students' dissertations.
Costs
Online vs. On-Campus
Conventional wisdom would suggest that online programs cost less than on-campus programs, since students don't need to rely on physical facilities or the same range of student services. Conventional wisdom, in this case, is wrong. Online Ed.D. programs typically cost about as much as on-campus programs, with total program expenses running anywhere from $15,000 to $200,000.
If money is no object to you—or you're confident that your career track will pay back any student loans you take out—this isn't necessarily bad news. But if you're working with limited funds, you're going to need to balance the cost of the program with the benefits you expect to receive from it. You'll also need to explore how to pay for the program in the near term, and how to minimize your long-term debt.
The easiest way to minimize debt is to choose an affordable Ed.D. program. Head over to our rankings of the cheapest online Ed.D. programs to jump-start your research.
Public Universities: The Most Affordable Option?
The cheapest regionally accredited online Ed.D. programs are offered by traditional public universities; some of these programs are inexpensive enough that taking out student loans may not even be necessary. For example, Boise State University's Online Ed.D. in Educational Technology is very reasonably priced. This is in part because BSU considers all online U.S. students to be eligible for in-state tuition.
However, many public universities charge out-of-state students significantly more than they charge in-state students. In some cases, out-of-state tuition can approach—or even exceed—the cost of tuition at private universities.
It's important to make sure when calculating the cost of a public university program that you have determined whether or not you qualify for in-state tuition and, if not, whether there may be private options in the same price range that are worth considering.
Student Loans: The Cost of Doing Business?
If you can't afford to pay Ed.D. tuition out of your own pocket, you'll probably need to get a student loan. Student loans have increasingly become a standard, unavoidable part of higher education for those who are not independently wealthy and don't qualify for (or still can't afford) in-state tuition.
The good news is that student loan repayment plans are typically fairly generous, with income-based and pay-as-you-earn arrangements allowing for long-term repayment of loans. People who work in the education sector may also qualify for full or partial student loan forgiveness.
Alternative Funding Sources
Ed.D. Scholarships and Grants
While scholarships and grants are not as big of a deal at the Ed.D. level as they are for undergraduates, and less commonly available for online students than they are for on-campus students, some options are still available. Before you apply, explore the scholarship sections within the university's College of Education and Graduate Student websites. We also recommend that you ask the Ed.D. program coordinator about how doctoral students are funded.
Graduate Assistantships
As a general rule, graduate assistantships—which make doctoral programs a financial option for many on-campus students who would not otherwise be able to pursue them—are not available for online Ed.D. students. Having said that, it's a good idea to check with your specific institution, since case-by-case arrangements can sometimes be made.
How to Choose the Best Online Ed.D. Program in the Rankings
You'll find 22 schools in our rankings of the best online doctoral programs in education. All of them are well-regarded, regionally accredited universities. But there the similarities end! Each one has developed their own unique take on the Ed.D.
Scan the Main Points: Start with the degree title. If it looks like it matches up with your job goals, you can explore the sections on coursework & admissions requirements and our advice on whether it's the right program for your needs.
Choose a Career-Focused Concentration: You don't have to settle for a generic online doctorate in leadership. All of our top-ranked universities have highly specific concentrations and foci. Some are PK-12 based. Some are concerned with higher education. Some can even help with certification needs.
Look for Quality Markers: We particularly favor universities with CAEP accreditation, membership in the Carnegie Project on the Education Doctorate (CPED), great graduate student reviews, experienced faculty, and high U.S. News & World Report rankings for the College of Education.
Create a Comprehensive Budget: Many online Ed.D. programs have campus components—we've highlighted them under the title. You'll need to allow for any travel expenses, commuting costs, and accommodation. You can also ask the Ed.D. program coordinator if online students are eligible for scholarships & fellowships.
Consider the Merits of Public vs. Private: Public universities tend to have the most affordable online rates, but they don't always charge the same tuition for in-state and out-of-state Ed.D. students. You'll notice that our highest ranked schools tend to be a) private; b) internationally known; and c) expensive.
Research the College/School of Education: This will give you a sense of the university's realm of experience (e.g. USC Rossier and urban education) and faculty interests. We've included links in the section on "For More Information."
Final Considerations
Online Ed.D. Accreditation
Regional Accreditation
Every college and university in our database of online Ed.D. programs holds regional accreditation—the gold standard form of general, institutional U.S. accreditation.
If you look around for online Ed.D. programs on your own, you may run across some schools that hold accreditation from a national accreditor called the Distance Education Accrediting Commission (DEAC).
DEAC, founded in 1926 as the National Home Study Council and later known as the Distance Education and Training Council (DETC), is a legitimate, USDE-recognized accrediting body originally created to assess legitimate correspondence schools that could not obtain regional accreditation.
But DEAC accreditation has never been as widely recognized as regional accreditation, and regional accreditors are now friendlier towards distance learning institutions, so we can think of no good reason to pursue a DEAC-accredited Ed.D. program that lacks regional accreditation. They aren't even cheaper than regionally accredited programs.
That's why we haven't included these online doctorates in our database, and that's why you shouldn't include these online Ed.D. programs in your search. If you're pursuing a doctorate located in the United States, accept no substitute for regional accreditation.
CAEP Accreditation
If you want to go a step further than regional accreditation, consider limiting your search to online Ed.D. programs that are directly accredited by—or offered by departments that are accredited by—the Council for Accreditation of Educator Preparation (CAEP). Schools that offer these programs will also hold regional accreditation. While CAEP's accrediting process isn't especially friendly towards online programs, a small number of them have made the cut.
Accreditation for International Programs
If you're interested in pursuing an online Ed.D. program located outside of the United States, it's a more complicated topic. Hundreds of legitimate schools offer online Ed.D. programs in the United Kingdom, Australia, and South Africa that are available to U.S. students, with new schools in the emerging world entering the market on a regular basis.
Since there is no international accrediting body that can separate the good schools from the diploma mills on a global scale, and laws and accreditation standards vary from country to country, a good rule of thumb is to avoid any privately-run institution of higher learning located outside of the United States unless you are directly familiar with it and have independent means of vouching for its legitimacy.
As a general rule, it's best to stick to U.S. schools for your Ed.D. unless you have specific knowledge of and experience with another country's system of higher education, or plan to work overseas in a country whose schools make online Ed.D. programs available to U.S. students.
Is an Online Ed.D. Right for You?
We've offered a lot of advice here, but in the end the only person whose opinion really matters in this situation is yours. Here are a few last questions you should ask yourself before considering an online doctorate in education.
How Well Do You Work on Your Own?
Be brutally honest: how much supervision do you need? If you're assigned a project, do you benefit from frequent reminders? Can you work from home? Do you need the peer support system of a workplace to get things done? Online Ed.D. programs are for self-starters. If managing your own time doesn't come naturally to you, and it's not really a skill you want to develop the hard way, an on-campus or hybrid/blended program may be a better fit.
How Important is Campus Life to You?
Do you want to make long-lasting connections over the course of your Ed.D. program? While it's not impossible that you'll make some friendships while you're doing an online Ed.D., there's something to be said for building local career connections and becoming part of a campus community. Online programs can't offer that. That said, if you're an introvert, or already have an active social life, or don't enjoy campus socializing, an online Ed.D. makes it more possible to avoid the social element.
Can You Balance an Online Ed.D. With Your Career?
The best thing about an online Ed.D. program is that you can often study on your own schedule. But you still have to put the time in. If you wouldn't consider doing an on-campus Ed.D. because of the overall time investment, an online Ed.D. is unlikely to prove more manageable.