Best Online Ed.D. in Educational Leadership Rankings
Our methodology for the 19 best online doctoral programs in educational leadership is based on a weighted formula that considers reputation, CPED membership, leadership options, and cost. In the reputation category, we looked at the university's placement in U.S. News & World Report rankings in:
Top Education Schools
Educational Administration Programs
Education Policy Programs
Schools that performed well in all three arenas (e.g. ASU, Vanderbilt, etc.) were assured of a place near the top of our list.
However, we gave equal weight in our formula to affordability. To calculate the minimum program cost, we combined tuition rates and mandatory per credit fees (e.g. online fee) and multiplied this number by the minimum Ed.D. credits (e.g. 60). Any school that had an excellent cost ranking found a place in our standings.
Finally, we gave extra points to schools that a) offer multiple leadership pathways & concentrations; and/or b) are current members of the Carnegie Project on the Education Doctorate (CPED). CPED membership is one of our favorite quality markers, since it means that the university is committed to meeting certain benchmarks in action-based research and applied learning.
Rankings Update: How Placements Changed in 2022
Our rankings of the Best Online Ed.D. in Educational Leadership programs saw a bit of a shake-up in 2022. Due to the pandemic, a number of universities made the leap to virtual learning. Others moved to temporary models (e.g. first year online). Generally speaking:
Big online players like the University of Illinois at Urbana Champaign, Arizona State University, Johns Hopkins University, Virginia Commonwealth University, and University of Florida continue to feature in the top 10. Thanks to consistently solid national rankings, ASU muscled the others aside to claim the #1 spot.
Prestigious private universities such as Vanderbilt and New York University are new to 2022. They offer in-depth Ed.D. programs for mid-careerists and—as you might expect—come with an expensive price tag.
Our 2022 educational leadership rankings also feature some highly affordable public options. Along with 2021/2022 players such as University of Illinois at Urbana Champaign and Texas Tech University, you can consider new schools such as the University of Idaho, University of Kentucky, University of Missouri-Columbia, and University of Colorado-Denver. These online Ed.D. programs tend to be under $35,000.
Top Schools with Online Doctor of Education (Ed.D.) Programs in Educational Leadership
Honorable Mentions in Educational Leadership Rankings
Hybrid Ed.D. Programs in Educational Leadership
In our rankings research, we had to exclude a number of blended/hybrid Ed.D. in Educational Leadership programs that might be just the right fit for educators in the region. If you can afford some time to travel to campus (e.g. monthly visits), here are more doctorates to consider:
Online Ed.D. Programs in Educational Leadership for Ed.S. Applicants
University of Arkansas
Do you already have a fair amount of education under your belt? Check out the University of Arkansas, which has an Online Ed.D. in Educational Leadership. It's a 3-year, cohort-based program that's open to applicants with an Ed.S. or district-level certification. Most of the coursework is online, but there are intensive weekend seminars that take place on campus once a semester.
If you're eligible for entry, you'll find UA has a College of Education & Health Professions (COEHP) with reputable national rankings (e.g. top 70) and low tuition rates. You could even consider taking the Online Ed.S. in Educational Leadership (30 credit hours) before you proceed to the Online Ed.D.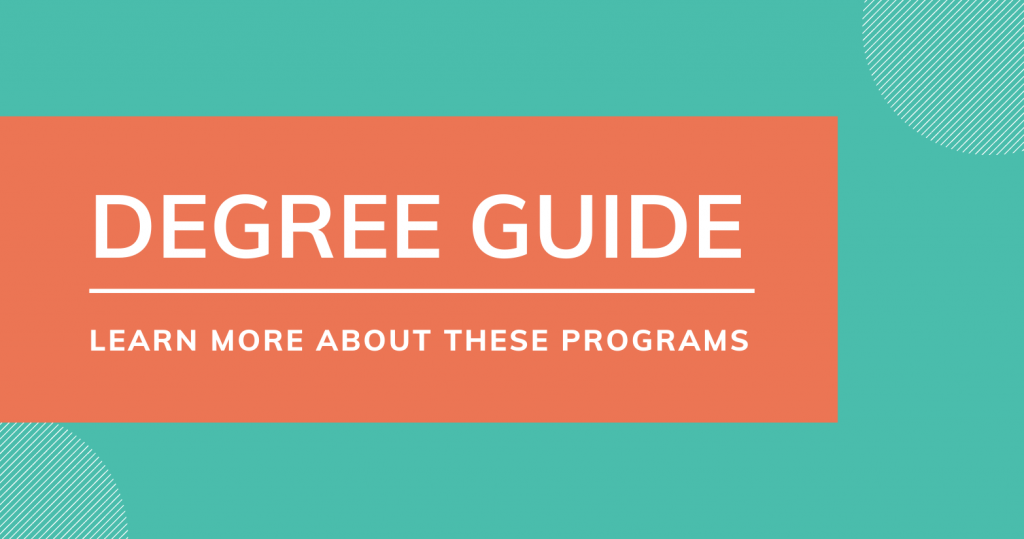 What are Ed.D. Programs in Educational Leadership?
Ed.D. programs in Educational Leadership are interdisciplinary doctorates that prepare students for high-level leadership positions in educational organizations. Graduates work in K-20 institutions, district-level organizations, non-profits, mission-driven for-profits (e.g. education consultancies), and state & national government educational agencies.
Education professionals pursue an Ed.D. in Educational Leadership in order to:
Develop & deepen ethical leadership skills
Become eligible for promotion to a senior-level position (e.g. Superintendent, Principal, Dean, etc.)
Learn how to implement systems-level improvements
Make data-driven & research-based decisions
Nurture human & social capital
Help their school, university, or educational organization grow and expand
The Ed.D. in Educational Leadership is an umbrella term—it's the most common major for Doctor of Education programs in the United States, and it encompasses a huge range of majors and specializations. Our program listings contain all kinds of choices to suit your career needs.
Types of Doctorate in Educational Leadership Programs
Ed.D. in Educational Leadership: Primary Major
A standard doctorate in educational leadership will have a multidisciplinary curriculum that blends leadership training with practical administrative concerns. It always includes a large research-based project (e.g. traditional dissertation, capstone, etc.).
Don't discount the generic-looking "vanilla" Ed.D. programs in educational leadership in our listings. Many doctorates have unique foci that aren't apparent from the title. For example, Lehigh University's Ed.D. in Educational Leadership contains multiple pathways, including options for students to earn their Ed.D. and Superintendent or Principal Certification simultaneously. Check the curriculum page before you make a decision.
Ed.D. in Educational Leadership: Themed Majors
Some universities have opted to tilt their doctorates in educational leadership toward a particular area of concern. Examples of this include:
Ed.D. in Educational Leadership: Interdisciplinary Majors
Within our listings, you'll also discover interdisciplinary programs that blend educational leadership with other educational fields, especially in areas related to K-20 instruction or administration. Examples of this include:
Ed.D. in Educational Leadership: Concentrations & Specializations
Plus there are scores of doctoral programs in educational leadership with multiple concentrations, including areas such as:
Higher Education Administration & Leadership
Community College Leadership
School Leadership (typically PreK-12)
Principal Certification or Superintendent Endorsement
Curriculum & Instruction
Specialty Subjects (e.g. Educational Technology, Special Education, Nursing Education, etc.)
In this scenario, you'll take a series of core credits in educational leadership alongside a set of concentration credits in your area of interest. Concentrations can range from 4 courses to half of the program, so it pays to examine the curriculum page carefully.
Online Ed.D. Educational Leadership Programs
Are Online Ed.D. in Educational Leadership Programs Available?
You bet. Our database lists 100+ regionally accredited Online Ed.D. programs in Educational Leadership that can be completed mostly or entirely online. We've flagged all of these options with an "Offered Online" marker.
Among them are online doctorates that are offered by major public universities like Central Michigan University and Florida State University, along with prestigious private institutions such as Johns Hopkins University and Northeastern University.
Do Online Ed.D. in Educational Leadership Programs Contain Residency Requirements?
It depends. There are a number of doctorates in educational leadership that are 100% online, with no on-campus requirements (e.g. the University of North Dakota's Online Ed.D. in Educational Practice and Leadership and the University of New England's Online Ed.D. in Educational Leadership).
But many Online Ed.D. in Educational Leadership programs have at least one on-campus component—typically a few days per year. For example, a school may want to see you for an initial orientation, your dissertation proposal, and your dissertation defense. Residency requirements vary from school to school, so check the program page and ask the Ed.D. program coordinator for details.
How to Choose the Best Educational Leadership Doctoral Programs Online
You'll discover 19 top-notch public and private universities in our rankings of online doctorates in educational leadership. To help you filter these down into a manageable shortlist, here are a few tips for decision-making:
Consider Your Career Goals: Online doctorates in educational leadership come in all kinds of flavors. Some doctorates are devoted to PreK-12 leadership; others will allow you to choose concentrations in higher education or community college leadership. Many can be customized with elective coursework. We've listed concentrations & curriculum links under each school. Aspiring university leaders may also want to look at the listings of Ed.D. Programs in Higher Education.
Investigate the College of Education: Colleges of Education have particular strengths. JHU, USC, and Fordham are known for their commitment to urban education; LMU and UA are working social justice issues; ASU has built a reputation for expertise in distance learning. Find the right home for your area of expertise.
Check Admissions Requirements: Most universities will expect Ed.D. applicants to have a master's degree in education or a closely related field. But there are a few programs that accept master's degrees in any discipline. In addition, some schools have high GPA thresholds or limits on how many credits you can transfer. Make sure you're eligible to apply.
Draw Up a Budget: Take our "Minimum Program Cost" number as a ballpark figure. In addition to tuition, we've tried to include all mandatory fees. However, Ed.D. programs often have extra expenses (e.g. course materials, internship travel, etc.) and tuition rates rise every year. So err on the side of caution.
Watch Out for Pricing at Public Universities: Some public universities have the same tuition price for all students, regardless of their state of residence. Others have separate pricing tables for in-state and out-of-state students. An online Ed.D. from your home state is usually going to be fairly affordable, but it's worth comparing with out-of-state doctorates that have affordable tuition for all.
Weigh the Cost with Reputation: High-flying private universities with top-ranked Schools of Education (e.g. Johns Hopkins, USC, etc.) have hefty price tags (e.g. $80,000+). Before you commit to an expensive program, talk to recent online Ed.D. alumni about their experiences and career moves after graduation. In the end, the name recognition factor may be worth the money.
Think About Your Schedule: A lot of the best online doctorates in educational leadership are cohort-based. This means you move through the program on a fixed schedule with the same group of Ed.D. students. Many schools favor a 3-year, 2 course per semester format for cohort-based programs, with a start date in the summer or fall. However, if you need a more flexible time-frame, there are alternatives (e.g. UIUC).
Evaluate On-Campus Factors: Online Ed.D. programs in educational leadership can be 100% online, primarily online, or blended. If there are campus elements (e.g. initial orientation, intensive weekends, dissertation defense, etc.), you'll need to budget for travel and expenses. Just bear in mind that COVID-19 may change the game plan.
Consider Certification Caveats: If you're interested in pursuing an online Ed.D. for principal or superintendent certification, you need to ensure a) the online Ed.D. has a certification option; and b) your degree will be accepted by your State Board of Education. Schools usually offer certification paths through the Ed.S., but there are a few online Ed.D. programs in our rankings with this option (e.g. TTU).
COVID-19 and Online Ed.D. in Educational Leadership Programs
COVID-19 has thrown a spanner in the works for universities around the country. In response to the pandemic, many Schools of Education have moved their Ed.D. orientations and weekend intensives to a distance learning format (e.g. Zoom meetings). Online doctorates in educational leadership that had "built-in" campus elements are now 100% online.
Whether they stay that way remains to be seen! Some schools may decide that a 100% online Ed.D. in educational leadership is more convenient & cost-effective, and rework their degree structures. Others may revert to their original formats (e.g. summer institutes) in 2023. You should talk to the Ed.D. program coordinator to get a sense of how things are being handled.
Earning an Ed.D. in Educational Leadership
Educational Leadership Prerequisites
Due to the variety and breadth of these doctoral programs, prerequisites for an Ed.D. in Educational Leadership can vary quite a bit. Generally speaking, candidates will be required to have a:
Master's Degree: In most cases, universities will be looking for a master's degree in education or a related field. Certain specialty subjects (e.g. counseling, special education, etc.) may require a master's degree in that specific area.
Minimum GPA: A number of universities will have a 3.0 threshold (e.g. 3.0 for undergraduate work; 3.6 for graduate work). You're unlikely to find any program that goes below a minimum 2.5 GPA.
Work Experience: Some universities will want to see 5+ years in your field; others may only specify that they want to see evidence of your "leadership skills and experiences." Ask the Ed.D. program coordinator if you need clarification.
GRE Scores (Often Optional): More and more schools are ignoring the GRE in favor of other factors. We talk more about this trend in our guide to Online Ed.D. Programs with No GRE Requirement.
Supplemental Materials: In addition to academic transcripts, you may be asked to submit a résumé or C.V., letters of recommendation, a personal statement/letter of intent, and/or writing samples.
Educational Leadership Coursework
In Rethinking the Ed.D. in Educational Leadership, the University Council for Educational Administration (UCEA) outlined 10 core course topics that every Ed.D. program in Educational Leadership should—ideally—address.
If you look over Ed.D. programs in Educational Leadership in our listings, you'll find that they cover all of these bases to some extent or another. (We've reworded and reorganized them slightly for clarity.)
Educational Leadership
Accountability/Performance Review
Curriculum and Pedagogy
Diversity and Culture
Human Resources Management
The Laws and Politics of Education
Organizational Behavior/Organizational Change
Public School Finance and Business
Research Methods and Data
School Leadership/Teacher Improvement
In addition, most universities will allow you to customize your education doctorate with 1-2 electives.
Educational Leadership Internship
Unless the Ed. in Educational Leadership is concerned with on-the-ground training for licensure or certification, internships in leadership programs are often optional. If an internship is required for a doctorate (e.g. The University of Louisiana at Lafayette's Ed.D. in Educational Leadership), it will often be a field-based leadership experience in an educational setting of your choosing.
Educational Leadership Dissertation
All doctorate of education programs in educational leadership will contain a research-based project. This may be a traditional 5-chapter dissertation (similar to a Ph.D.), a Dissertation in Practice (DiP), or capstone project. We discuss the differences between these options in our guide to Ed.D. Programs Without a Traditional Dissertation.
Be prepared for a rigorous process—Ed.D. dissertations are just as challenging as Ph.D. projects. The difference lies in the intent—Ed.D. in Educational Leadership dissertations (or the equivalent) are often focused on applied research & actionable results. You'll be expected to apply your learning to a real-world problem of practice.
Is an Ed.D. in Educational Leadership Worth It?
We cover this issue in our resource section: Is An Ed.D. Worth It? In a general sense:
K-12: The field of school administration has not yet been saturated by doctorate-holding candidates, even at the district level. That means an Ed.D. in Educational Leadership can be financially worthwhile for someone who intends to pursue a senior-level leadership role in the K-12 arena.
University Level: This depends on your career aspirations. An Ed.D. in Educational Leadership from a well-respected school will put you in the running for many high-flying leadership jobs, including roles as a director, dean, or president. However, a Ph.D. will be more appropriate if you're interested in a career as a university professor, research scholar, policy researcher, or the like.
The Ed.D. in Educational Leadership has become the most commonly-earned and commonly-offered Ed.D., so scarcity and distinctiveness are not among its selling points. Themed, specialized, and interdisciplinary majors may help your degree stand out from the herd. Programs that hold CAEP accreditation or participate in the Carnegie Project on the Education Doctorate (CPED) are also well-worth considering.
Educational Leadership Careers
Ed.D. in Educational Leadership Jobs
Graduates with an Ed.D. in Educational Leadership pursue a wide range of careers. In the PreK-20 realm, job titles can include:
Principal
Superintendent
University/College President
Dean
Director
School or University Administrator
Education Faculty
District-Level Educational Leader
Teacher-Leader
Instructional Coordinator
Curriculum Specialist
However, Ed.D. in Educational Leadership graduates also use their degree to work outside of the academic world, in roles such as:
Public Policy Analyst
Education Lobbyist
Education Consultant
Education Researcher
Teaching Coach
Director of a Research Center
C.E.O. of an Educational Organization or Company
In addition, some Ed.D. in Educational Leadership concentrations (e.g. Nursing Education, Organizational Leadership, Healthcare Administration, School Psychology, etc.) are intended to prepare you for specific job titles in your chosen field.
Ed.D. in Educational Leadership Salary
K-20 Leaders & Administrators
The Bureau of Labor Statistics (BLS) publishes annual job & wage data on:
These will give you ballpark salary figures for educational leaders in the K-20 realm. Check out the wage maps—they'll allow you to compare annual mean wages in each state.
Principal: The standard credential for a principal is a master's degree—not a doctorate. So an Ed.D. in Educational Leadership might nudge you closer to the top-earning 10% of the field. Better yet, the field is likely to grow, with 19,800 new positions expected by 2026.
Superintendent: Salary sites like Payscale, Indeed, Glassdoor, and Salary.com will give you a rough idea of current median salaries in your geographic area. The best-paid superintendents can earn more than a quarter of a million dollars; even the bottom 10% tend to crack six figures. The drawback is that your Ed.D. won't stand out as well in this more competitive position—according to the AASA, more than half of the nation's superintendents already hold a terminal degree.
Teacher/Instructor: If you'd prefer to teach, an Ed.D. isn't strictly necessary. However, assuming you've met licensure requirements, it will generally place you in the highest-earning bracket of teachers at your experience level.
Outside the PreK-20 Realm
The Bureau of Labor Statistics doesn't maintain wage data on education department officials, grant writers, consultants, or political lobbyists. For current figures, we recommend you use the aforementioned salary sites to look up specific job titles.
Ed.D. in Educational Leadership Resources