Best Online Ed.D. in Organizational Leadership Rankings
Rankings for the 13 best online doctoral programs in organizational leadership are based on a weighted formula.
To start with, we prioritized any schools that appeared in our list of Best Ed.D. Programs and U.S. News & World Report rankings for Top Education Schools. All entries had to be regionally accredited and non-profit.
However, we also factored in affordability. To calculate the minimum program cost, we combined tuition rates and mandatory per credit fees (e.g. online fee) and multiplied this number by the minimum Ed.D. credits.
Finally, we gave extra points to schools that a) offered multiple organizational leadership concentrations (e.g. Wilmington); and/or b) are current members of the Carnegie Project on the Education Doctorate (CPED).
Note: These rankings focus on degrees & concentrations that can be applied across a number of organizations (e.g. non-profits, corporations, government, etc.). If you're interested in Ed.D. programs for K-20 professionals, have a look at our rankings of the Best Ed.D. Programs in Educational Leadership.
Rankings Update: How Placements Changed in 2022
Almost all of the schools in our 2021 rankings continued to dominate in 2022, with slight movements here and there.
Thanks to excellent prices, the University of Illinois at Urbana-Champaign rose to the top of the heap in 2022. But top 5 players like New York University, Vanderbilt, and the University of Southern California weren't far behind.
Respectable mid-tier universities also have plenty to offer aspiring organizational leaders. Wilmington, Baylor, the University of Dayton, Northeastern, and Fielding Graduate University ranked in both 2021 and 2022. The newcomer—Nova Southeastern—even offers a no-dissertation pathway.
The most intriguing additions are the Christian schools. If you're interested in a faith-based approach to your doctorate, compare Baylor to Concordia University-Chicago and Abilene Christian University.
Top Schools with Online Doctor of Education (Ed.D.) Programs in Organizational Leadership
Honorable Mentions – Hybrid Ed.D. in Organizational Leadership Programs
University of Georgia
The University of Georgia doesn't offer online Ed.D. degrees, but it does offer hybrid options! To that end, organizational leaders who live in or around Georgia might want to check out the blended Ed.D. in Workforce Education and the Ed.D. in Learning, Leadership, and Organization Development. These doctorates in education take 3-4 years and combine online coursework with face-to-face elements. They are also cohort-based, which means you'll build a network of supportive classmates.
Seattle University
Live in the Pacific Northwest? Check out Seattle U's hybrid Ed.D. in Education and Organizational Learning and Leadership. It's a 3-year, cohort-based program with a lot of cool elements. You'll attend 3 summer institutes and classes on Friday evenings and Saturdays once a month. During the third year, you'll be grouped in a team and work on a thematic doctoral dissertation under the guidance of a faculty committee. Better yet, Seattle U is an Experienced CPED member.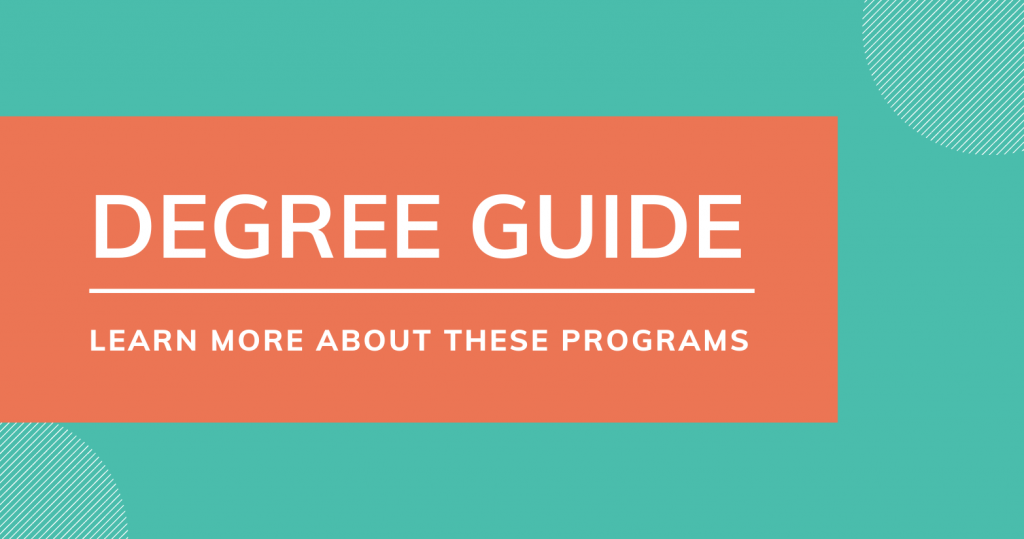 What is an Ed.D. in Organizational Leadership?
Organizational Leadership applies fundamental principles of social & behavioral psychology to the gray-flannel world of organizational management. In an Ed.D. program, the first part of the definition is widened to include principles of education & adult learning.
Training in organizational leadership provides a way for leaders to understand the strengths & weaknesses of their workforce. An education doctorate in organizational leadership may be a good choice if you wish to:
Create organizations that foster social justice, diversity, and sustainability
Transform your organization through research-based learning approaches
Implement innovative solutions to business & organizational challenges
Help your workforce adapt quickly & effectively to cultural, economic, and technological changes
Develop & deepen your leadership practices
Professionals in this kind of Ed.D. program come from all kinds of fields, including K-20 administration, non-profits, human resources, corporate training & development, education consulting, government, and the military.
Types of Ed.D. in Organizational Leadership Programs
Ed.D. in Organizational Leadership: Primary Major
Our program database contains more than 80 Ed.D. programs in Organizational Leadership. Within these listings, you'll find all kinds of unique doctoral programs, including degrees that encompass areas like innovation, learning, development, and strategic change.
Since every organizational leadership program is different, it pays to do a little research into the School or College of Education. What business leaders will be teaching the courses? Is the curriculum relevant to your career goals? Is there an internship? Can you customize electives? You're looking for practical learning.
Ed.D. in Leadership: Organizational Leadership Concentration
A number of education doctorates in the listings offer organizational leadership as a concentration within a broader leadership or educational leadership program. In this structure, you'll take a core set of credits in leadership (e.g. ethical leadership, strategic thinking, etc.) and concentration courses in more specific areas (e.g. organizational design & culture, managing complexity, global leadership, etc.).
Examples of this phenomenon include City University of Seattle's Online Ed.D. in Leadership – Organizational Leadership and Fielding University's Online Ed.D. in Leadership for Change – Organization Development.
Ed.D. in Organizational Leadership & Educational Leadership: Hybrid Major
In some cases, organizational leadership and educational leadership have been blended into a hybrid major. Examples include the University of Illinois's Online Ed.D. in Education Policy, Organization, and Leadership and the University of Louisville's Ed.D. in Educational Leadership and Organizational Development. These programs may be best-suited to leaders in K-20 education and related fields.
Ed.D. in Organizational Leadership Specializations
In addition, more & more universities are offering interdisciplinary concentrations in organizational leadership. For instance, Abilene Christian University's Online Ed.D. in Organizational Leadership offers tracks in Learning with Emerging Technologies, Positive Leadership, Higher Education, and Conflict Management.
Ed.D. vs. Ph.D. in Organizational Leadership
There are several key differences between the Ed.D. in Organizational Leadership and Ph.D. in Organizational Leadership.
Degree Focus: The Ph.D. in Organizational Leadership is tailored to academics and researchers who are interested in studying the intersection of psychology and management. The Ed.D. is much more concerned with applied research & practical leadership concerns. Ed.D. students are almost always exploring ways to implement their coursework into their workplace.
Academic Requirements: Both the Ph.D. and Ed.D. are research-focused doctoral programs. Having said that, the Ph.D. deals with original insights—students are expected to conduct research that advances the understanding and practice of leadership. An Ed.D. in Organizational Leadership may have more real-world courses, an internship or practicums, and a practice-based dissertation or capstone project.
Career Aims: Ph.D. graduates often go on to jobs in academia or research institutions, although there are some who choose to become C-level executives and administrators. Ed.D. graduates typically seek high-level leadership & management positions within their field.
Want to learn more? We discuss the differences between Ed.D. and Ph.D. programs in detail here.
Earning an Ed.D. in Organizational Leadership
Organizational Leadership Prerequisites
Master's Degree: Generally speaking, universities are looking for Ed.D. in Organizational Leadership candidates who hold a master's degree from a regionally accredited college or university. The major isn't usually specified—your master's degree can be in a wide range of fields.
Work Experience: Some schools don't specify a work experience minimum; others may ask for a certain number of years in a leadership position (e.g. 2+ years). Anything you can do to show your interest in management & leadership is obviously going to improve your application.
Minimum GPA: This will vary from university to university. The standard minimum is 3.0, but a highly regarded school may raise the stakes to 3.25-3.5.
Additional Materials: Schools may also ask to see 2-3 professional letters of recommendation, a current résumé, a personal statement, and/or a writing sample. GRE scores are often not required or optional.
Organizational Leadership Curriculum
An Ed.D. in Organizational Leadership has a few key differences to an Ed.D. in Educational Leadership. Doctorates in organizational leadership do not usually deal with K-20 concerns. Instead, core coursework will focus on areas such as:
Organizational Learning Theory, Culture & Practice
Research Trends in Organization and Leadership
Strategic Thinking
Change Management
As you dig down into the curriculum, you'll often be able to focus on particular aspects of the field, including:
Diversity Initiatives
Global Leadership
Collaborative Coaching
Organizational Design & Culture
Communication and Effective Leadership
Leadership Ethics
All doctoral programs in Organizational Leadership will also contain a substantial number of credits in advanced research methods & topics. Most programs take 3-5 years to complete.
Organizational Leadership Internship
Some—but not all—Ed.D. programs in Organizational Leadership contain an internship or practicum requirement. As long as the internships are well-run, we tend to favor these kinds of doctorates. Professional internships will give you a chance to apply your learning amid a constant stream of feedback and guidance.
Examples of organizational leadership programs with this kind of element include the Field Consulting Experience in Wilmington University's Ed.D. in Organizational Leadership, Learning & Innovation and the 3-course internship process in Oakland City University's Ed.D. – Option III Organizational Management.
Organizational Leadership Dissertation
The Ed.D. in Organizational Leadership will always contain a large research-based project. This can take the form of a traditional 5-chapter dissertation (like the Ph.D.), a Dissertation in Practice (DiP), or a capstone project. We talk more about the differences between these options in our guide to No Dissertation Ed.D. Programs.
A number of highly regarded schools lean toward the DiP or the capstone for the Ed.D. For example, Nova Southeastern University's Ed.D. in Organizational Leadership contains a Strategic Research Project (SRP) that allows students to solve problems in a real-world setting. And Vanderbilt's Online Ed.D. in Leadership and Learning Organizations includes a standard capstone project.
Online Doctorate in Organizational Leadership Programs
Are Ed.D. in Organizational Leadership Programs Offered Online?
Several dozen regionally accredited Ed.D. programs in Organizational Leadership in our program database can be completed mostly or entirely online. Among them are the prestigious Vanderbilt University program listed in our rankings, as well as education doctorates at respected brick-and-mortar institutions like UIUC and Baylor University.
Do Online Ed.D. in Organizational Leadership Programs Contain Residencies?
Most Online Ed.D. in Organizational Leadership programs will contain short, on-campus residencies (e.g. 2-3 days)—these are often called intensives. For example, universities may wish to see you for an initial orientation, your dissertation proposal, and your dissertation defense. Other schools may want you to collaborate with your peers on leadership projects.
Having said that, there are 100% online doctoral programs in organizational leadership. For example, Abilene Christian University's Online Ed.D. in Organizational Leadership has no on-campus requirements. Some universities also make residencies "optional," with online participation available for distance learners who can't afford the trips to campus.
Organizational Leadership Careers
Graduates with an Ed.D. in Organizational Leadership pursue a variety of careers. Examples of job titles include:
C-Level Executive
Non-Profit Executive Director
Policy Director
Program Director
Vice President of Organizational Development
Healthcare Executive
HR Vice President
Career Coach
Business Consultant
Entrepreneur
Is an Ed.D. in Organizational Leadership Worth It?
The answer will depend on your long-term career goals. Because an Ed.D. in Organizational Leadership can be applied to plenty of job settings, especially outside of K-20 education, it's important to have a direction before you commit to 3-5 years of a doctorate.
Examine current job listings that appeal to you. Talk to your mentors. Contact recent Ed.D. & Ph.D. graduates on your shortlist of programs. You need to know whether the investment will pay dividends in the future. A major in organizational leadership has become a relatively common specialty for business degrees, so you should find plenty of opinions.
Ed.D. in Organizational Leadership Resources